A latest story by McKinsey insights says that the market value of the global balance sheet has tripled in the first two decades of this century. It means that the net worth has tripled since 2000, but the increase mainly reflects valuation gains in real assets, especially real estate, rather than investment in productive assets that drive our economies.
The value of residential real estate including land amounted to 46 percent of global net worth in 2020, with corporate and government buildings and the land associated with them accounting for an additional 23 percent.

McKinsey (source)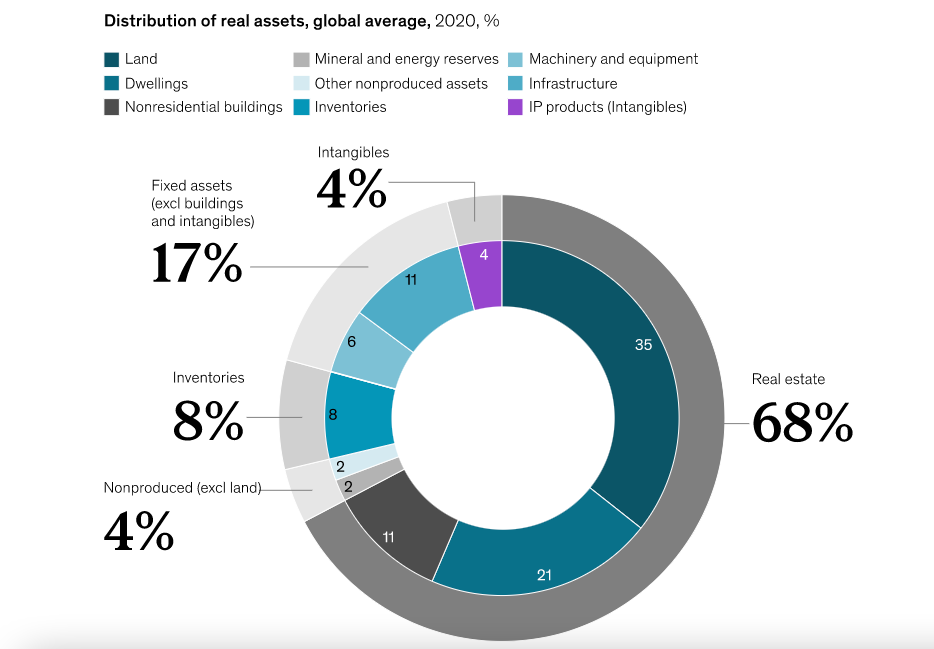 Read the complete story by McKinsey—The rise and rise of the global balance sheet: How productively are we using our wealth?
---