The commercial real estate is changing quickly worldwide, for business model and leasing strategy, office space design, facilities for hybrid model, car parking, and everything related to the changes in the occupants' working models. Many such projects are designed for the working segment—for corporate and small business units for their operations and staffing needs. There is another parallel segment eyeing a spot in commercial real estate market—the students.
The universities and colleges always had libraries and open facilities where students could sit and study together. In the pandemic, the students hated to be at home—they need partners, friends, and co-learners to be in the right momentum while studying, doing projects whether for the college or even for internship time with any company.
The commercial property owners can leverage this trend but with the right understanding that designing space for office workers is different from designing space for students.
Students tend to move, sit, share, and even walk around in groups. They needs are also different whether it is for small and modular libraries, stationery, or access to music and recreational activities.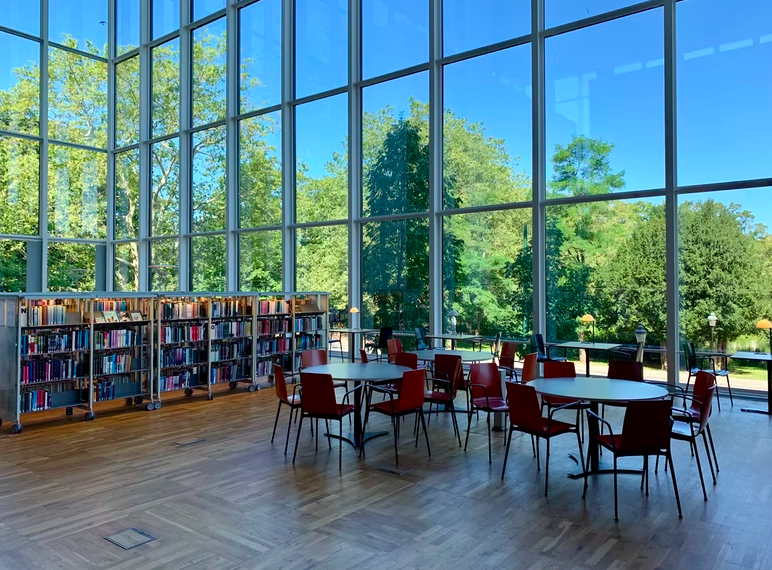 Many educational institutes are already under a lot of pressure to sustain their existing facilities because they are not too sure of how education is delivered in the online model and for the future viability of the campus. This opens new doors for commercial real estate builders and investors to form partnership models with universities and colleges to offer co-learning spaces for the students.
Commercial Space Design in Mohali, Zirakpur
Chandigarh is an excellent destination for education in India. There are many new and upcoming commercial real estate projects in Mohali and Zirakpur in Mohali Aerocity and on the Mohali Airport Road, they can build on this students' co-learning model trend as a real business advantage.