This is a Bloomberg story (source).
In June this year, JLL shared Decarbonizing the Built Environment, a global research that shows how investor and corporate real estate strategies are evolving to achieve better sustainability outcomes.
JLL has developed a roadmap for implementing a decarbonization strategy. In 2020, JLL used its own platform, Canopy, to track the sustainability performance in 48,940 buildings, for a total of 2.1 billion square feel of the real estate.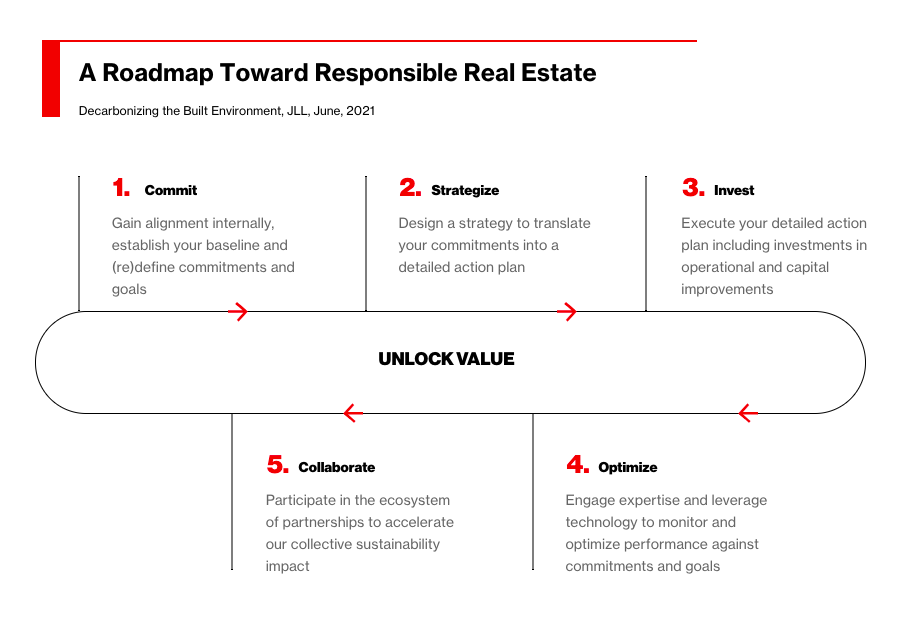 If we see the larger real estate growth landscape in India, and considering the climate concerns and awareness among the public, more real estate builders and project owners should work on such sustainability roadmaps as part of their long-term investment plans. The market in the Mohali Aerocity on the Mohali Airport Road is promising and it invites a lot of interest from real estate investors and advisors. We hope to see more news from them for their sustainability plans.
Learn more about the Race to Zero campaign.