This post is taken from the comprehensive report by CBRE on Indian Real Estate Market Outlook, 2021 (source).
Residential
Mid-end and affordable segments to continue driving sales; developer incentives and an enabling mortgage regime to boost momentum.
Developer focus to remain on completing existing projects and sales conversions; ready-to-move-in projects or those nearing completion are expected
Retail
Prominent stakeholders to remain focused on the sector; focus on reinventing the "experience"; realignment of existing spaces expected as emphasis on outdoor and open areas to increase. Store size optimization expected to allow for faster recovery and
better profitability.
Capital Markets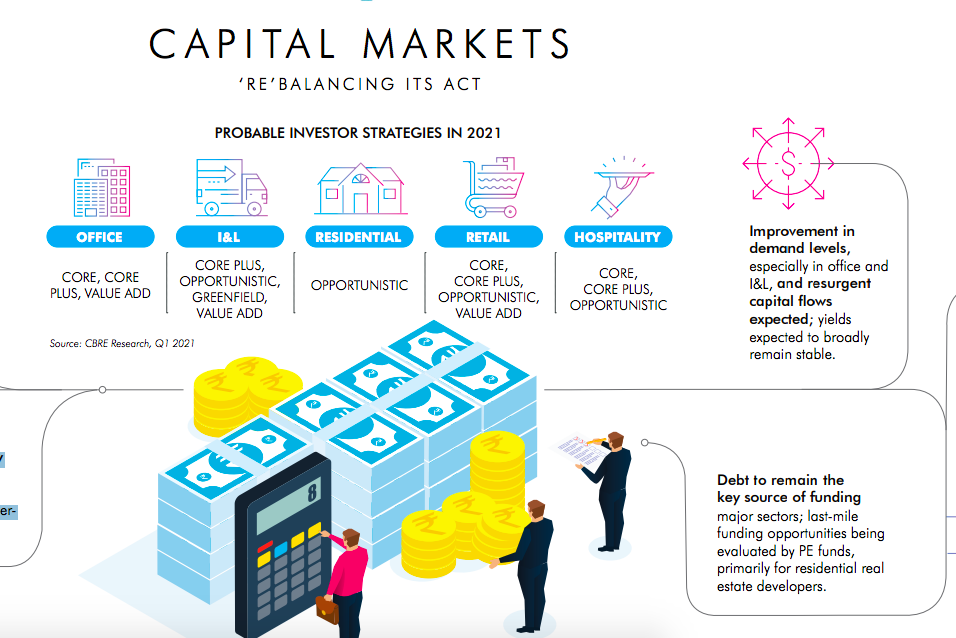 Read the complete report on the CBRE website.