Zirakpur's expansion for its commercial and real estate projects towards Mohali on the airport road, towards Ambala, and on the PR7 road that connects it to Panchkula has caught the attention of real estate developers to find new hotspots for their commercial real estate projects.
Looking at the series of upcoming commercial projects on the PR7 airport road, the region between this airport road and its parallel Chhat Bir Road that begins with D Mart right towards the Chhat Bir zoo is a hot destination for the Mohali and Zirakpur real estate developers now. The market is expecting the announcements of new projects in retail and entertainment, a purely business space complex for offices, an open-street model market.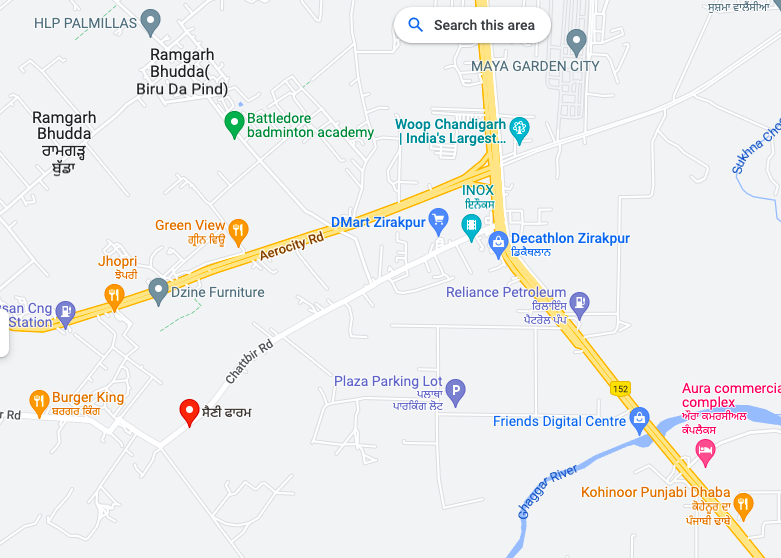 If we look at the PR7 road that crosses the Chandigarh-Delhi highway towards Panchkula, where we have Sushma Downtown Experience, this region is quickly developing for the diverse demographics, quickly.
A large number of residential projects complement the commercial real estate growth for business and trade activities, talent pool and jobs, and to serve the local businesses for their daily and luxury needs.
The proximity of the central Zirakpur town, and of all the commercial zone on the PR7 airport road Zirakpur, to the housing projects on Chandigarh-Ambala road in Zirakpur, and to the PR7 road towards Panchkula—all these factors make this region a potential hotspot for the commercial property developers and investors.
Another huge advantage in this location is the upcoming mega industrial township in Zirakpur which is immediately parallel to the airport road, less than one kilometer from the D-Mart.