As this CB Insights research report says (source), the retail experience is changing rapidly which means the design strategy in commercial real estate need to evolve quickly.
The store of the future might look entire different which includes the buyers' sentiment analysis, the in-store robotic warehouses, and a more personalized pricing and product selection experience for the shoppers. This report explores the buyers' needs for personalization, and technology integration at different touchpoints in the buyer journey, fulfilling their omnichannel customer journey goals, while striking a balance for the business ROI as well.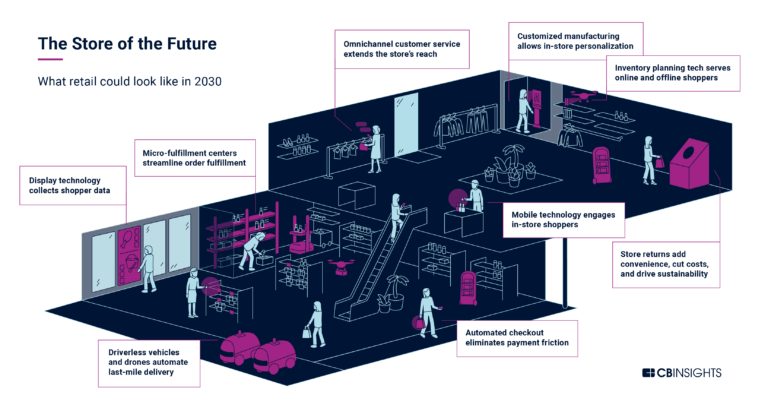 See the report overview and you can download the CB Insights report here. It includes:
Omnichannel customer service for an omnichannel customer journey for the buyers
Technology driven inventory planning and management
Customer sentiment analysis for personalization
Building trust for their privacy concerns
Customized product selection experience, in-store
Contactless checkout means no payment friction
Micro-fulfillment and manageable and affordable robotic warehouses
Driverless vehicles to enable the last-mile delivery
Retail in Mohali
Since there are many upcoming commercial real estate projects on the Mohali Airport Road including in the Mohali Aerocity, the real estate owners and their advisors need to plan the retail for future, for the future needs of the consumers for privacy, personalization, navigation for their vehicles, in-store and digital experience, and the adjacent facilities such as for food and entertainment.