In a recent survey by Deloitte for the changing consumer behavior in the Indian real estate report, 48 percent respondents believed that there will be a short-term reduction in demand for commercial office spaces post COVID-19 due to hybrid working model (source).
Here are a few excerpts from the report.
Residential: People understand that most of the activities such as for their work, learning, school, fitness and health can be performed from their home. It means that the residential real-estate sub-sector is re-emerging as a popular investment choice amongst the home buyers.
Commercial: Hybrid work models bring a win-win solution for the tenants and for the landlords. While reduced need for office space means that the facility design and operating costs are decreasing, the expected success of the hybrid model will boost the growth of commercial real estate.
Retail: Retail is changing fast and the tenants are looking for more flexible exits options, in a more flexible lease model. See green buildings and green lease for more information on retail and the changing landlord-tenant relationship.
Warehousing: The Deloitte survey shows that 98 percent of the participants believe that the demand for micro-warehouses will benefit residential areas. Of these, 61 percent believe that new developments have already played a role in the possibility of creating micro-warehouses. See retail and the store of the future.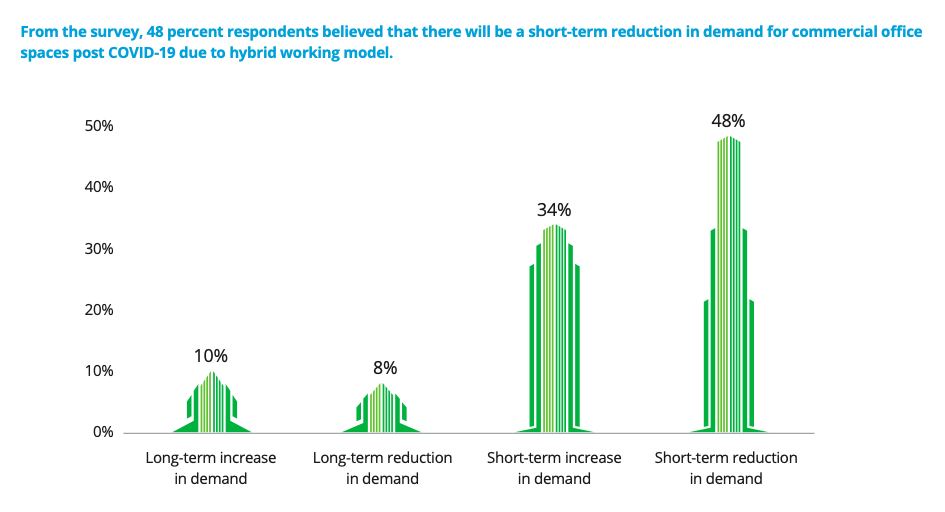 Real Estate in Mohali
Mohali and Zirakpur are fast becoming the new commercial and business activity hub in North India. The commercial property is being designed for the new consumer demands. If you are looking for any real estate investment in retail, warehousing, office space, or a home, check out Tick Property's services on the Mohali Airport Road.