In India, the current year 2022 Q3 recorded a private investment inflow of INR 13.2 bn which is an approximate 1.3X growth in investment receipts when compared to the Q3 2021. A Cushman and Wakefield research report shows interesting trends in the rise in the industrial real estate demand.
Blackstone backed retail arm Nexus Malls has plans to launch India's first retail REIT— Nexus Select Trust. The big part of their portfolio is likely to be the retail malls (under Nexus ownership) which also means that it will need more office space, some hospitality assets, and commercial and industrial category space for logistics and the entire retail supply chain.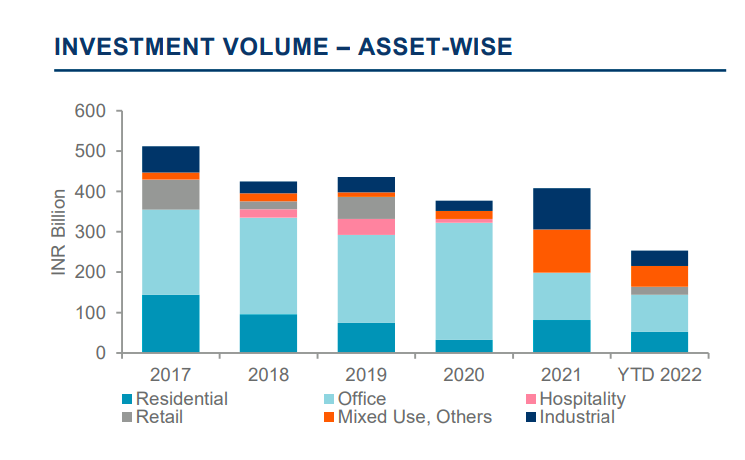 The upcoming industrial area zones in Mohali and Zirakpur are a massive boost and positive response to this trend that Cushman and Wakefield research report says.
Considered as the best strategic intersection of commerce and trade between Punjab, Haryana, and Himachal Pradesh, towards the New Delhi and NCR, the industrial parks in Mohali sector 102, sector 83, and the adjoining areas, and the only industrial area in Zirakpur are a good news for the region's real estate investors, builders, and the business owners.
Contact us at 9814210011 anytime if you have any questions for industrial or commercial real estate investments in Mohali and Zirakpur.