A CBRE report on Data Centers (DC) says that considering the stupendous rise in the role of data centers in India across the industries, the real estate investors are interested to diversify their portfolio for better returns on the industrial or commercial real estate investments.
In North India, Mohali and Zirakpur are riding the wave of exponential real estate growth in all categories. Time is ripe for the region's investors to understand how Data Centers bring the calculated growth to their real estate ROI goals. The CBRE report shares the basic DC model for a quick reference.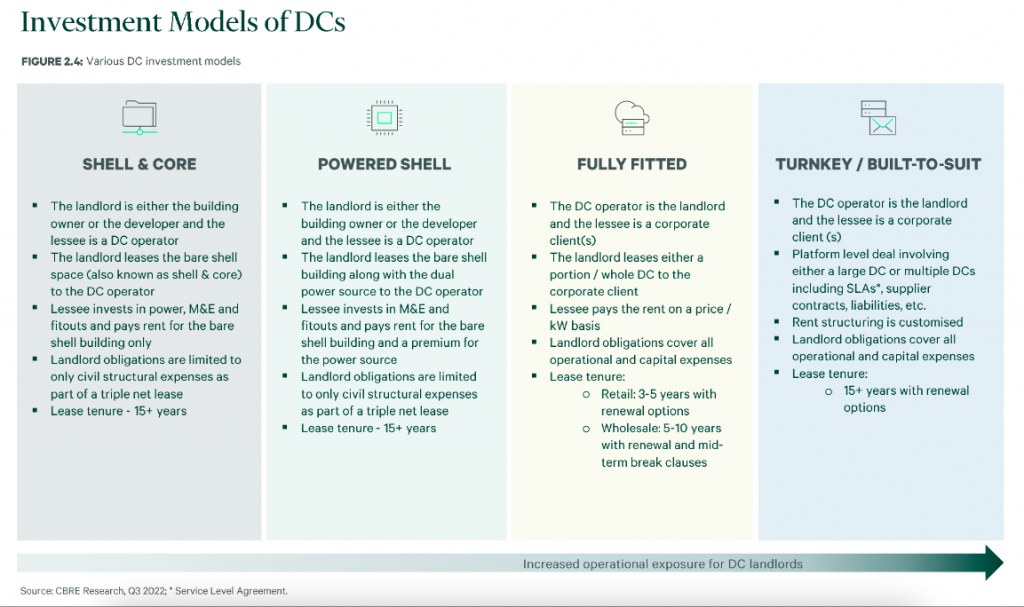 If you look a the common selection parameters such as the location, access to national highways for logistics and transport, availability of manpower in blue-collar as well as white-collar job skills, the segmentation in the demographics, regulatory and compliance with government support, the vendors-builders supply chain, the construction cost, the literacy level in the region, the awareness for climate compliance such as carbon-zero goals, one of the best and upcoming locations is around the airport road Zirakpur and Mohali.
This is why the upcoming mega township in Zirakpur is such an exciting commercial and industrial real estate investment bet for the real estate investors. See the details about this industrial township in Zirakpur that offers industrial plots in 500 and 1000 sq yards in the pre-launch offer.
While Bangalore, Mumbai, Chennai or even Hyderabad are India's fastest growing data center zones, the periphery of Chandigarh is equally well-positioning for all the criteria that make data centers a thriving business asset for the industry.
Tick Property works as commercial real estate investment advisors and we work with your teams on diversifying and strengthening your portfolio for your ROI goals. Contact us for a discussion.