With less than one week to the onset of November 2021, it is clear that the Indian real estate has seen unexpected growth in the current year.
ANAROCK conducted a research—Residential Market Viewpoints, Q3 2021, and they share interesting insights in the report.
The first three quarters of 2021 have seen total sales of 1,45,650 units in the top 7 cities—rising by 67 percent against the corresponding period in 2020. New launches have jumped by 117 percent—from 75,150 units in January to September period of 2020 to nearly 1,62,950 units in same period 2021.

An ANAROCK research report (source)
There is a visible shift in how the customers search for new homes and what are their priorities. On one hand, millennials are driving the change in home buying trends in India and the co-living acceptance brings some structural changes in the design or new housing projects for this segment. A Savills India report also shared insights into the second home preference among the Indian home buyers.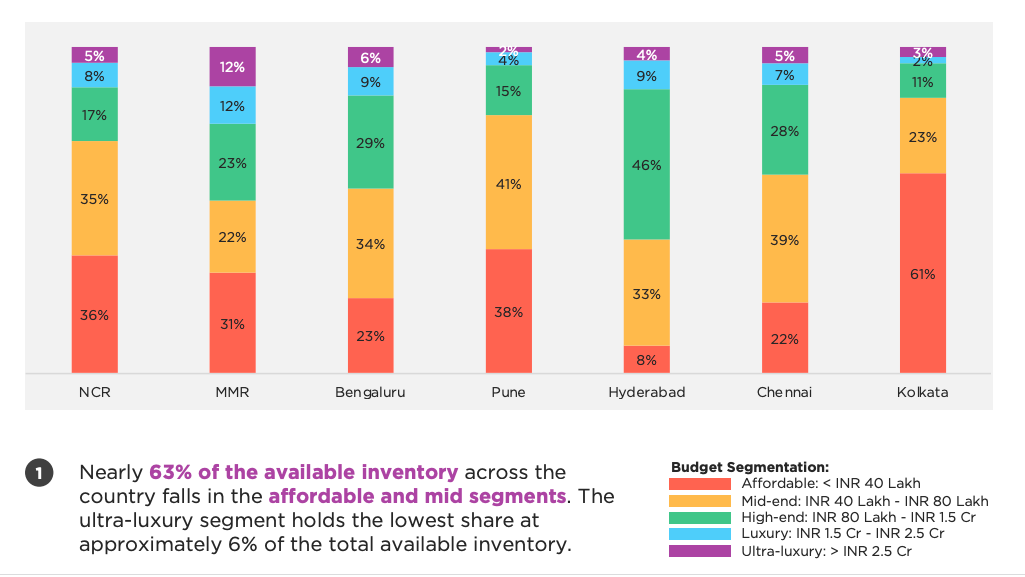 The housing demand is fuelled by a combination of factors—the pandemic induced sense of security and the reduced interest rates. In North India, Mohali and Zirakpur have really responded fast to design and delivery some of the best residential projects and housing societies in the region. The PR7 road including the region in Mohali Aerocity and many other projects on and around the Mohali Airport Road give a lot of options to the region's home buyers.