Office space designing is changing—part because of the change in working models, and part because the way employees assess or evaluate their work environment. If it were space, facilities, benefits, and amenities so far, now they think about the employers' carbon footprints and sustainability goals too.
JLL conducted a survey of 1,200 office workers in Australia, China, India, Japan and
Singapore. The goal was to understand employees' views and opinion about sustainability and learn about their expectations from buildings where they work. It also show what they think about their employers and organizations.
More and more organizations worldwide are reworking on their investment strategy to plan and commit to reduce carbon emissions, and to invest in the designs that align with the planet's sustainability goals.
Research shows—"1 in 2 employees told us that between two equal job offers, they would choose to work for a sustainability leader. This means that a strong Environmental & Social Governance (ESG) reputation will undoubtedly influence future talent attraction and retention."

The JLL research report (source)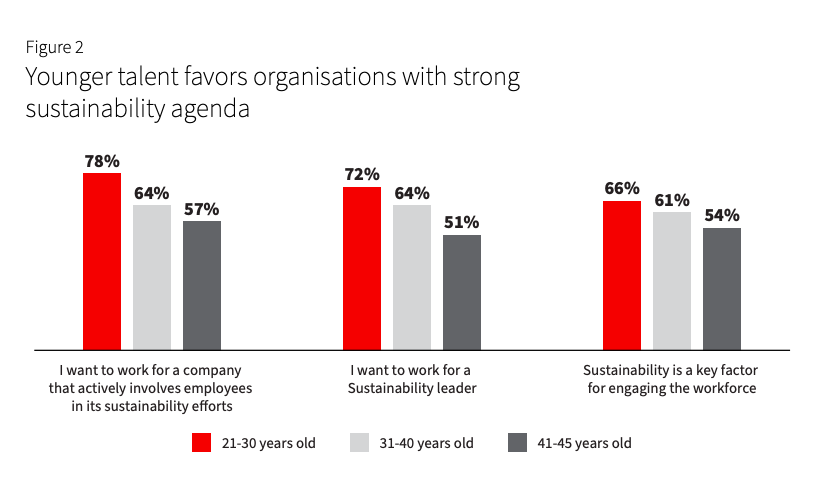 The commercial real estate owners and investors should realise that the modern real estate for office space is changing fast to prepare itself for the climate change.
When we see the number of commercial real estate projects, business parks, industrial parks, and retail markets are coming up in Mohali Aerocity and on the Mohali Airport road, a sustainability-aware real estate can certainly contribute to the region's climate goals. Employees are beginning to understand it—the project owners cannot afford to not to realize it fast.