We have resumes for people who are looking for a job, or who are looking for a life-partner. Buying a new home is as big a decision as it is getting a new job, or sometimes finding the life partner. So, here is an example of a resume of a person who is finding a new home in Zirakpur and Mohali.
---
Name: ABC
Current location: Living around the Chandigarh, Mohali, Zirakpur, and Panchkula region
Objective: To buy a new house for my family where elders are safe, kids can play, and we all can stay connected and healthy
Experience
Project A (Aug 2022)
I saw a 3BHK flat where the kitchen was very spacious, and the living room was super. The guest room washroom was small and we needed a small balcony for kids room also.
My kids enjoyed the playing area but I wish that the washrooms were a big larger in size.
Project B (Sep 2022)
Next, me and my family another 3BHK flat, very good flat, good roof-height, and every room had an attached washroom and its own balcony. The kitchen was long airy with a huge window one one side.
My partner wished if the flat had a square shape kitchen because we love to cook together and long kitchens do not suit our cooking methods very well.
Project C (Sep 2022)
This is an excellent 3BHK flat that had everything we wanted. In this G+12 project, they only have flats available above 9th floor, and the elders in our family do not want it above 4th floor.
I liked the distance between the two towers, it gives us a lot of natural light and air, and our privacy to move around inside the home.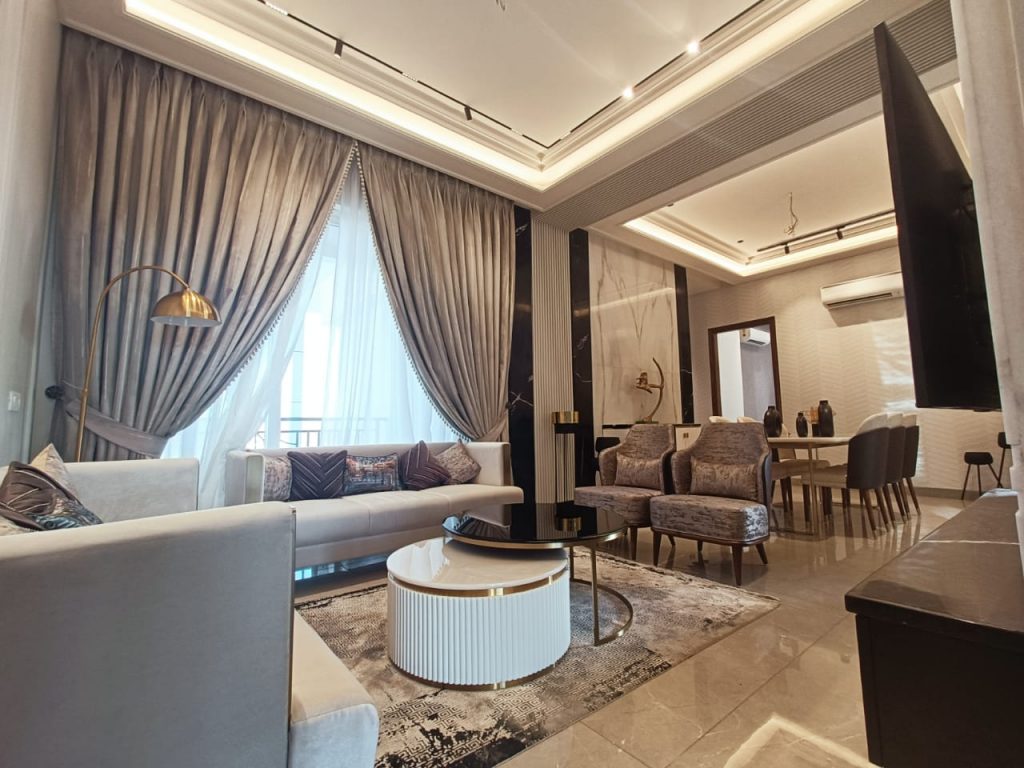 Project D (Sep-Oct 2022)
This is yet another very good flat, nice layout, spacious rooms, and one balcony is so big for storage. We have shortlisted it so far.
The only catch is that the flat is facing the backside of commercial shops and that could be a negative factors. For example when the market has a few businesses and restaurants or a gym or entertainment store, it could be noisy, or we could even feel the smell of food or raw material from those kitchens.
Education
I know sq feet and sq yards measurements for the flats
I understand how to use Google maps to see the project location and the flat direction
Key skills
The ability to calculate how much loan I might need for buying the new flat
Ability to use WhatsApp, Emails, Telegram for the property discussion and the transaction cycle
Take my family into confidence while shortlisting the flat
Listening to what the real estate consultants advise for each flat or project
Specific preferences
I might light a flat where the project gives us EV stations or even cycle tracks. I might not use my car and so cycle-friendliness is one-of the criteria.
Contact
I know that I will contact Tick Property, at 9814210011 and [email protected] for my home buying needs. I am sure they will advise me for a 3BHK or 4BHk flat or even a villa home or independent floor on the PR7 airport road Zirakpur and Mohali. I am open to see some options in Zirakpur and Dhakoli as well.
---
To add your thoughts on this resume of a home buyer in Zirakpur and Mohali, tweet to us, or connect with us on LinkedIn and Facebook.