Hines is one of the biggest real estate investors and managers in the world. They are present in 255 cities in 27 countries, and the firm's current property and asset management portfolio includes 634 properties, covering over 243 million square feet. 
Hines entered India in 2006 and now plan to forge new partnerships with local builders as part of their expansion strategy. There was no better time for such a mature real estate investment firm to plan expansion in Indian real estate market as the commercial real estate and housing has been growing rapidly in Indian market, in the recent months.
As reported by this Business Standard story (source), going by the general customer sentiment, the market share of reputed and trusted builders and developers is increasing.
Hines India MD and Country Head Amit Diwan says—""The plan is to consolidate and grow deeper in each city where we have presence." Hines is an established group with a mature leadership who have studied and invested in international projects. In June 2021, they published a report—How developers, landlords, and investors can shape the post-pandemic rental revolution—see the report here.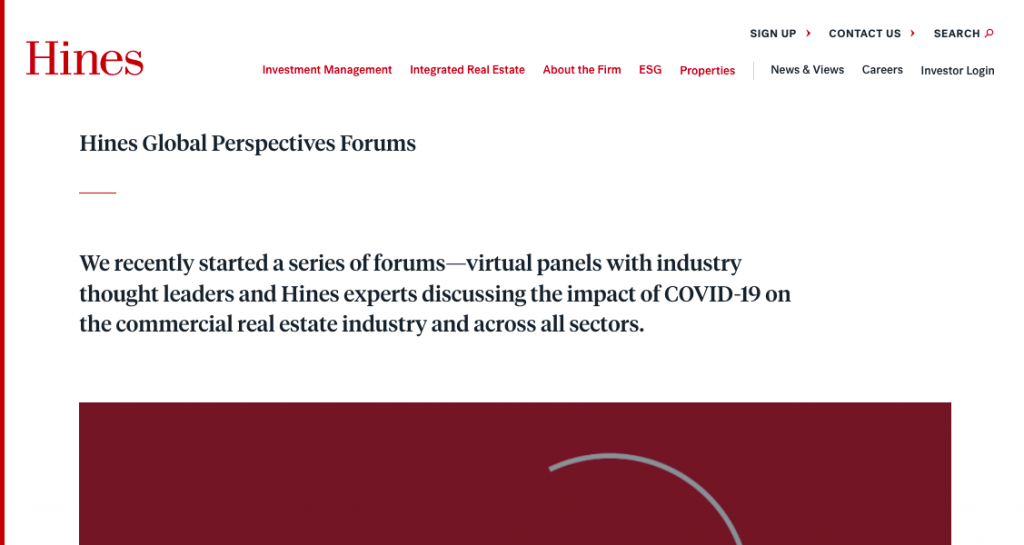 Indian real estate can only benefit by such partnerships who bring a wider perspective of working on international projects; they are research-driven, methodical, and bring more sustainability into Indian commercial real estate investments. We see many upcoming commercial property and residential projects on the Mohali Airport Road and in Mohali Aerocity. If the local builders can follow some of these practices or if possible, extend their proposals for a partnership with Hines, it can be a huge step forward in their real estate investment goals.