The Global Real Estate Transparency Index (GRETI), produced jointly by JLL and LaSalle Investment Management, has been publishing reports on the evolution of real estate transparency across the globe since 1999.
The 2022 Index shows the minute differences in transparency for the data providers in each market. India is about to enter the 'Transparent' category as the report clearly shows India's transparency improvement score from the year 2020 to 2022. In fact it is higher than some of the top ten transparent markets including the UK, Australia, Canada, Ireland, Sweden, New Zealand, Belgium and Japan.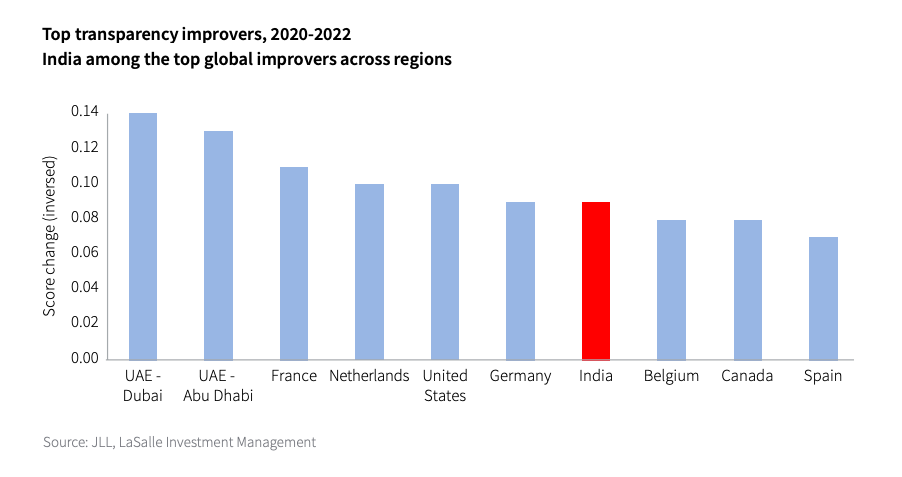 See details in this JLL report for the exact numbers.