Among the real estate growth stories in metros and tier-2 cities in India, a few tier-2 and tier-3 cities including Zirakpur and Mohali have shown equal maturity and demand in commercial and residential real estate.
Zirakpur is located on the commercial intersection of Chandigarh, Punjab, and Delhi and opens up a lucarative economic door for the investors and for the people in the region. The 200m wide road PR7 that connects the entire Delhi-Mohali traffic through Zirakpur to Mohali brings many world class commercial projects for businesses of all kinds—office space and business complex, big and small retail properties, multi-dimensional markets that are a mix of showrooms, SCOs, DSS, and smaller booths, business operations center spaces, food and entertainment, and consultancy hubs.
In Zirakpur, the Sushma Group is setting up new standards for how to plan, design, and deliver world class commercial and residential real estate projects. The leading real estate developer in Zirakpur by a fair margin, the group leaders and directors are bullish on the region's growth as many world class companies and brands are vying for space in the area.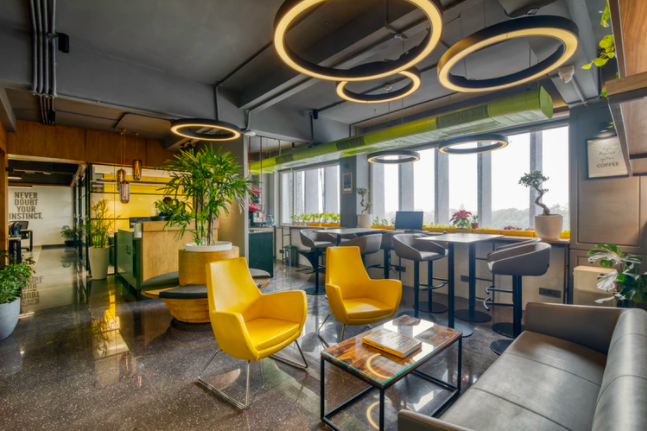 The proximity to international airport Chandigarh makes Zirakpur as a strategically central destination for Punjab, Haryana, Himachal Pradesh, and a huge segment of people that wants to connect from New Delhi to Punjab.
Commercial real estate projects in Zirakpur
Sushma Pristine
Sushma Infinium
Maya Garden Magnesia
Sushma Metropol
Hermitage Plaza
HLP Social Square
Commercial real estate in Mohali
Mohali City Center, Airport Road
Jubilee Square, Aerocity Mohali
Aero Arcade, Airport Road Mohali
Jubilee Walk, Airport Road Mohali
VRS District One, Airport Road Mohali
JLPL sector 82, Airport Road Mohali
JLPL showrooms and offices, sector 94, Mohali
See commercial real estate projects in Mohali for more details about some of these projects. The new project by JLPL in sector 94 on the Mohali-Landran road is particularly exciting because of its location, and the demographics around the region.
Tick Property Advisory and Consultancy
Tick Property brings their many years of experience of working with international and local real estate commercial and residential projects, on design, footfall, project viability, leasing and sales, and operations. If you have a business case to validate your commercial project strategy, contact us and we can bring a neutral and fresh perspective for the project's success.